01/07/2023-
My lovebug, Rosie, passed her ATD (Alliance of Therapy Dogs) test today! Just a few observation visits and she'll be an approved therapy dog! 
-Ashley
01/10/2023-
Yesterday we celebrated our Gabby's 11th birthday! We love our sassy and silly girl and are so proud that she is still heart clear!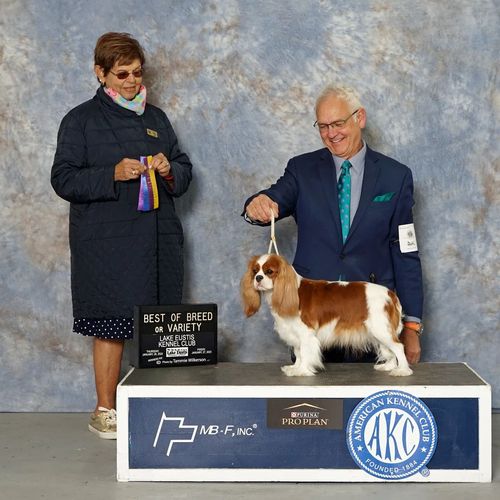 01/27/2023-
So proud to announce that our girl, Duchess, won Best of Breed today at the Lake Eustis Kennel Club show in Ocala, FL! Woo-hoo! 
Thanks to Michael, Linda, and Savannah Pitts for their expert handling!
01/28/2023-
Thrilled to announce that Duchess won another Best of Breed today at the Greater Gainesville Dog Fanciers Association show in Ocala, FL!
The next day, Sunday (1/29), she won Best of Winners!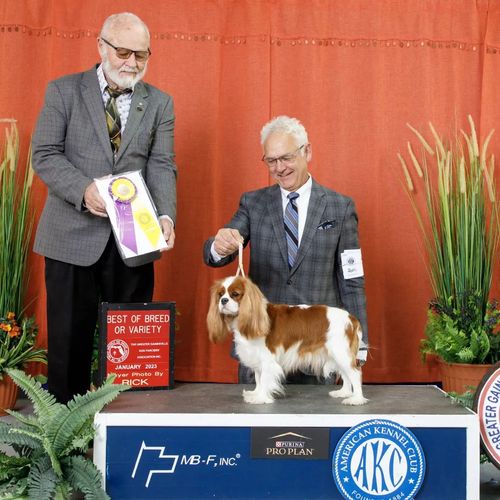 01/29/2023-
In addition to this weekend's wonderful news about Duchess, we had our dogs' annual heart checks today with a cardiologist and are elated to say Gabby is still clear at 11 years of age, our 10 year old, Cammie, is still clear and several 9 year olds are clear!