This page is for our puppies and adults that have been placed in homes who lived or is now living to be 12 years old or more. To have your dog's photo added to the album, please email Ashley at: ashncav@gmail.com.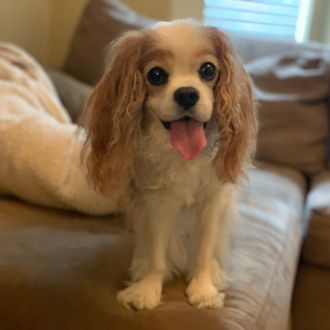 Ella
"Here is Ella, our first Blenheim girl (Monticello Ella Enchanted, born 1/24/07). Ella lived to be 14 years old, and she brought us joy every single day until she passed in February 2021. This photo was taken on her 13th birthday and you can see how healthy and happy she was at that age."
-Lauren Sproull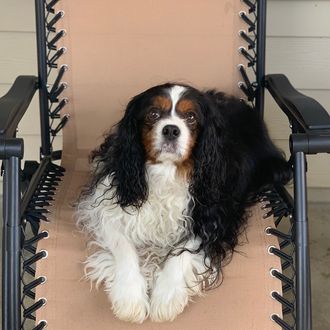 Dash
"Dash (Monticello Dashing Domino, born 12/09/10) was our Tricolor boy. We lost him somewhat unexpectedly this past December, when he was diagnosed with a very large blood clot. He was the sweetest boy in the world and we miss him terribly."
-Lauren Sproull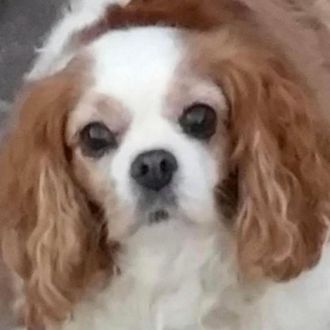 sammy
"Sammy was the best. He passed away 10-6-17. He was 13 and 5 months. I still miss him every day. He was the toughest/strongest dog we have ever had the pleasure of having. He loved power tools . Every time my husband had a project Sammy had to be right there and loved saw dust lol. We rescued 3 other dogs while we had Sammy and they were all large but Sammy was the boss!"
-Annette Linquist-Rubino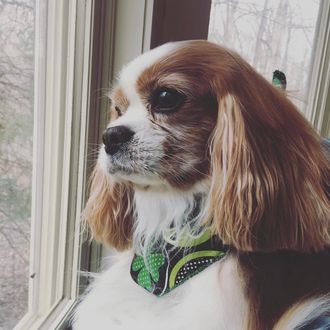 Henry
"Henry was born on September 10, 2007 and passed away on April 14, 2021 after a long and happy life. We called him "the perfect boy" because he was. He seemed like royalty and acted like it too! He was handsome and smart and so loved. We miss him every day."
-The Bivins Family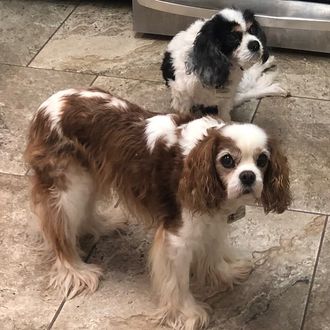 Hammy and Zoey
Hammy and Zoey were loved for 14.5 years and 15.5 years and they were loved tremendously by their family.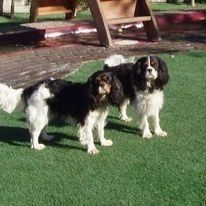 Sophie and Tucker
"This is Sophie and Tucker, we adopted them in 2004 from Alice Alford. Sophie live to 15 years and 10 months and Tucker lived to 11 years. They were always a source of pride and joy, they were our babies."
-Frederick Ron-Allen Alderman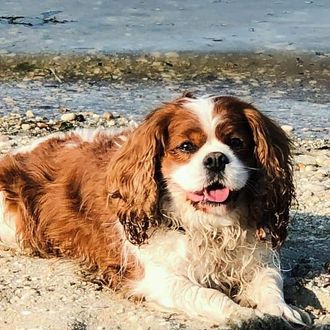 Tucker
Tucker turned 12 years old on March 28th of 2022! His owner said that he is the best dog and loves the beach! He recently joined other angels at the Rainbow Bridge, but his family and everyone that knew him will always love and cherish him.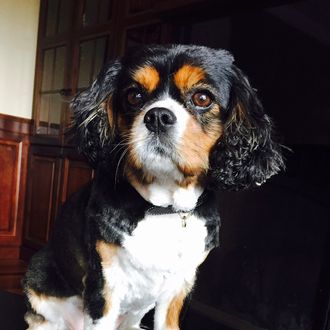 Lola
As of March 2022, Lola is 14 years young!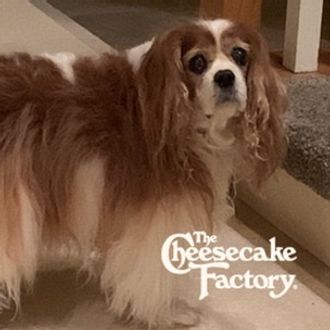 Mercy
Mercy turned 15 years old in November of 2022 and passed early 2023. Her little sisters, Bella and Daisy, kept her young and will soon have a new little sister.